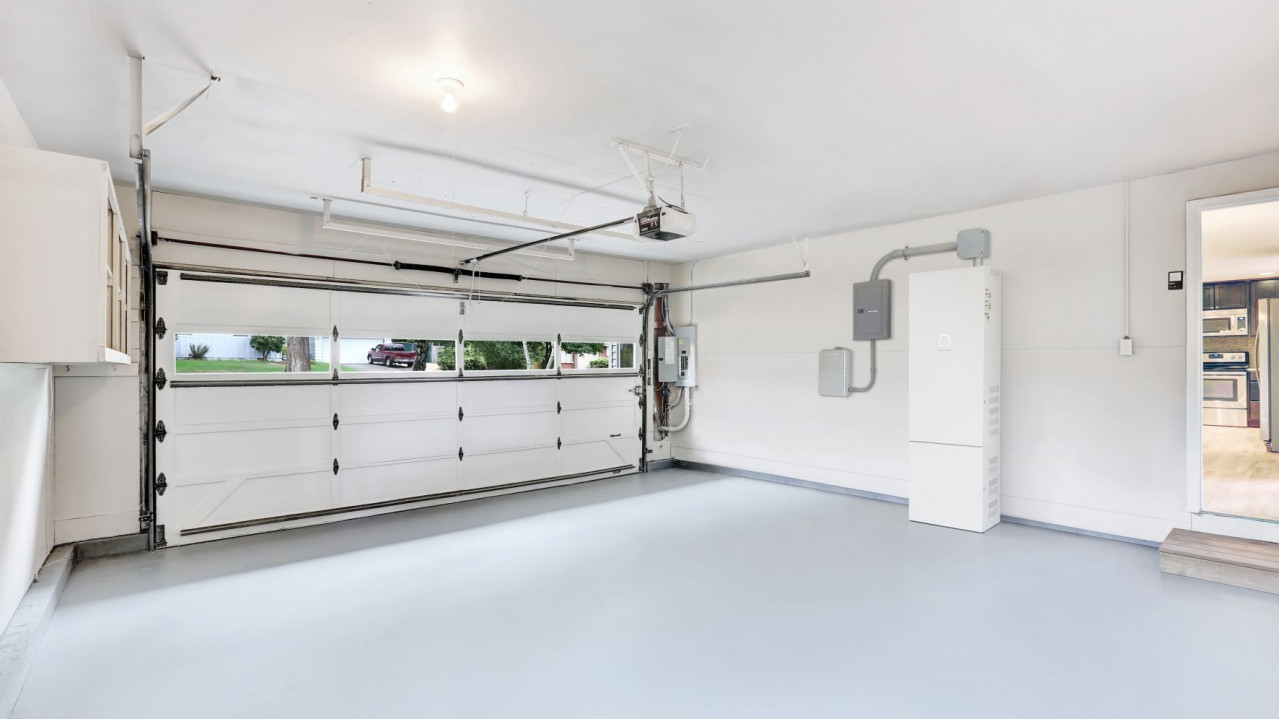 Blog | September 2020
How Massachusetts Homeowners Are Taking Advantage of Major Energy Storage Incentives
Read how one homeowner jumped on the unique opportunities available to him as a Massachusetts resident for solar and energy storage and why he chose a sonnen battery. 
The state offers some of the best local incentive and rebates for renewables in the US — including the SMART Program, HEAT loan, and the ConnectedSolutions utility program, among others. Needham, Massachusetts homeowner Mathew Tuttelman jumped on the unique opportunities available to him as a Massachusetts resident for solar and energy storage and shared with us how he offset the costs of his renewable energy investment and why he chose sonnen.
WHY DID YOU DECIDE TO ADD ENERGY STORAGE TO YOUR HOME?
"My passions are sustainability and cutting-edge clean energy technology. I've spent two decades in the industry, and I was looking for a battery solution for my own home that provided resiliency and supported a green, sustainable lifestyle." 
HOW DID YOU END UP CHOOSING A SONNEN ECO OVER AN ALTERNATIVE? 
"My installer NEC Solar introduced me to sonnen. At the time, sonnen was the only battery manufacturer my local utility, Eversource, had approved for the ConnectedSolutions program, which provided a HUGE subsidy.  
Another big reason I went with a sonnen battery was lifespan. I can cycle my battery 10,000 times over the course of the 10-year warranty, and it will still have 70% of its useable capacity. If I'd chosen an NMC alternative like a Tesla Powerwall, I'd get significantly fewer cycles out of the battery." 
WAS BATTERY SAFETY A FACTOR IN CHOOSING SONNEN? 
"Honestly, I didn't really consider the different chemistries at the time. Since I had my sonnen eco installed, I've become much more educated about the differences between NMC and LFP chemistries. I feel much safer knowing I have a sonnen in my home due to the lower thermal transference rate of its LFP cells."
WHAT FINANCIAL INCENTIVES OR REBATES DID YOU USE WHEN PURCHASING YOUR SONNEN? 
"Massachusetts has incredible programs that help pay for my sonnen while I get to run my home on renewable energy.
Since I also installed solar, my battery was able to qualify for the 30% federal investment tax credit before it went down to 26% in 2020. I applied for the 7-year, interest-free Massachusetts HEAT loan, was eligible for the Massachusetts SMART Program energy storage Adder, and I'm waiting for the Massachusetts Clean Peak Program incentive to roll out in 2020. 
I also enrolled in the ConnectedSolutions dispatch program through my utility, Eversource, and get paid for contributing my stored energy when demand is high. If I'd gone with a Powerwall, Tesla would take a cut of my earnings, whereas sonnen doesn't. Bottom line, having a sonnen helps me keep more of the market incentives."
WHAT APPLIANCES ARE MOST IMPORTANT FOR YOU TO BACK UP IN THE EVENT OF A GRID OUTAGE?
"I have a 17.5 kWh sonnen eco paired with solar, which is pretty robust. We had our sonnen installed in our basement, and on my protected loads panel, I've got two refrigerators, two furnaces, my communications hub including WiFi router, lights, toaster, and of course the coffee maker connected."
WHAT HAS THE EXPERIENCE WITH YOUR SONNEN BEEN LIKE DURING GRID OUTAGES? 
"There's a 30 second delay switching from grid to battery power from the sonnen. As a safeguard, we've plugged our communications hub and WiFi router into a UPS to ensure our sonnen eco stays online and nothing needs to be rebooted during that short transition. Since then, it's been smooth sailing, and we couldn't be happier. 
Recently, our sonnen eco was able to help us weather a 36-hour outage as a result of a downed power line. Staying powered with 100% renewable energy during a multi-day outage is priceless."
Want to learn what energy storage can do for your home? sonnen can match you with an elite partner in your area who can customize the right solution for your unique home. Get in touch.