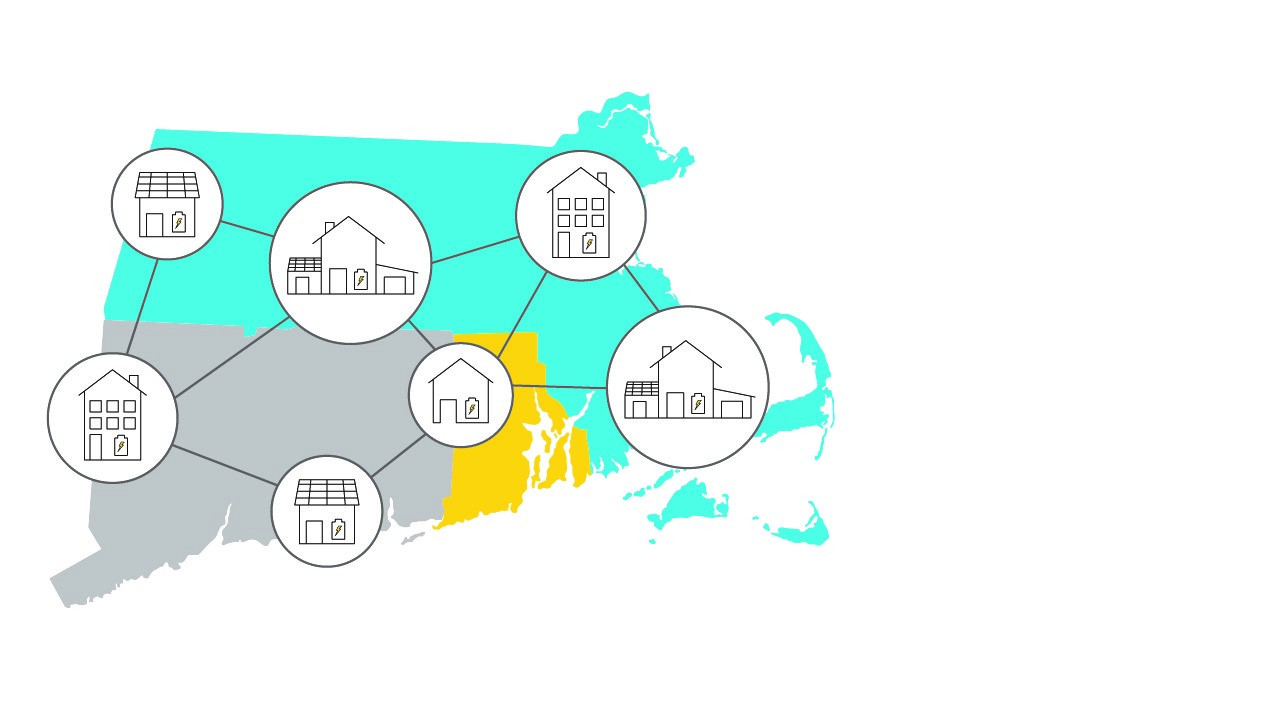 Utility Program
Be an energy pioneer in the Northeast with ConnectedSolutions.
Now you can qualify for a utility program that gives you cash back when you share your sonnen battery with the local grid. 
Join the grid of the future.
If you're a National Grid or Eversource customer in Massachusetts, Rhode Island, or Connecticut, you may be eligible to join the New England energy storage community by enrolling your battery in ConnectedSolutions.
The ConnectedSolutions program virtually links residential batteries across your state, creating a distributed clean energy supply that is available to your utility when demand for power is high. You participation supports the local power grid, and your utility passes the savings on to you — It's that simple.
Review Program Terms & Conditions
Program benefits you'll love.
Earn cash rewards.
Make the most of your sonnen investment by earning hundreds back per year from your local utility when they use your battery.
Greater peace of mind
Experience true energy independence with clean, reliable stored energy to help power your home - day, night and during grid outages.
Build a sustainable energy future.
Contribute to a cleaner, more resilient power grid by sharing your stored energy with the local grid and offsetting peak demand.
Read the program FAQs
Sign up to get more information on ConnectedSolutions.