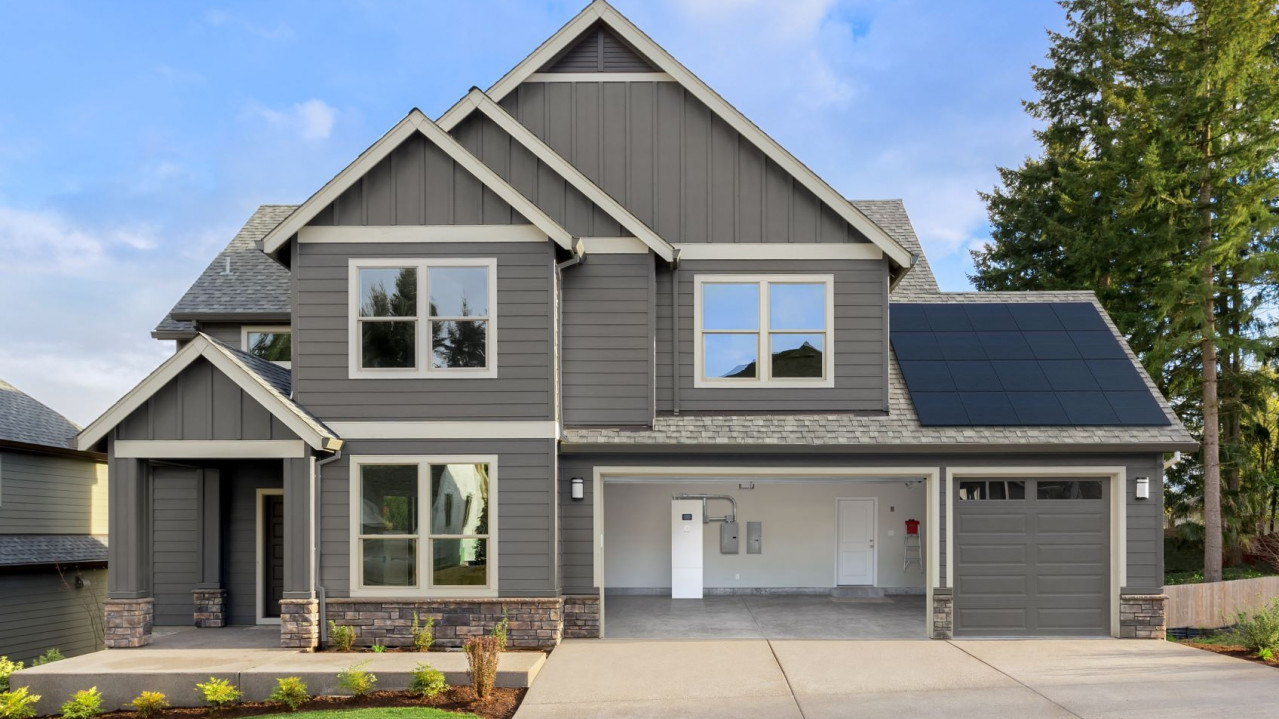 Blog | August 2020
How Sonoma County Residents Safely Powered Their Home Through the Kincade Fire
In 2019, the Kincade Fire ravaged Sonoma County, California and decimated almost 78,000 acres. While firefighters bravely battled the blaze, the local utility began a series of power shutoffs for public safety, which left nearly three million people in the dark. Two residents Joe Metro and Tony DeYoung told us about their experience outfitting their eco-friendly dream home with solar and energy storage and what it was like living through the Kincade Fire. 
There's a lot to love about the Golden State, from its natural beauty and varied landscapes to its cultural diversity and great weather. Yet, it's not always sunshine and rainbows for California communities in high-risk fire zones. Governor Gavin Newsom said, "The hots are getting hotter, the drys are getting drier" in a news conference this past July. He's not wrong. For this state plagued by drought, fire season is starting earlier and ending later with each new year. 
In 2019 alone, California firefighters bravely battled 7,860 wildfires across the state. The largest blaze was the Kincade Fire, which ravaged Sonoma County and surrounding areas and decimated almost 78,000 acres last October. In an attempt to thwart additional fires, the local utility, PG&E, began a series of public safety power shutoffs, leaving nearly three million people in the dark. Two Occidental, California residents, Joe Metro and Tony DeYoung, shared their experience outfitting their eco-friendly dream home with solar and energy storage with us and what it was like living through the Kincade Fire.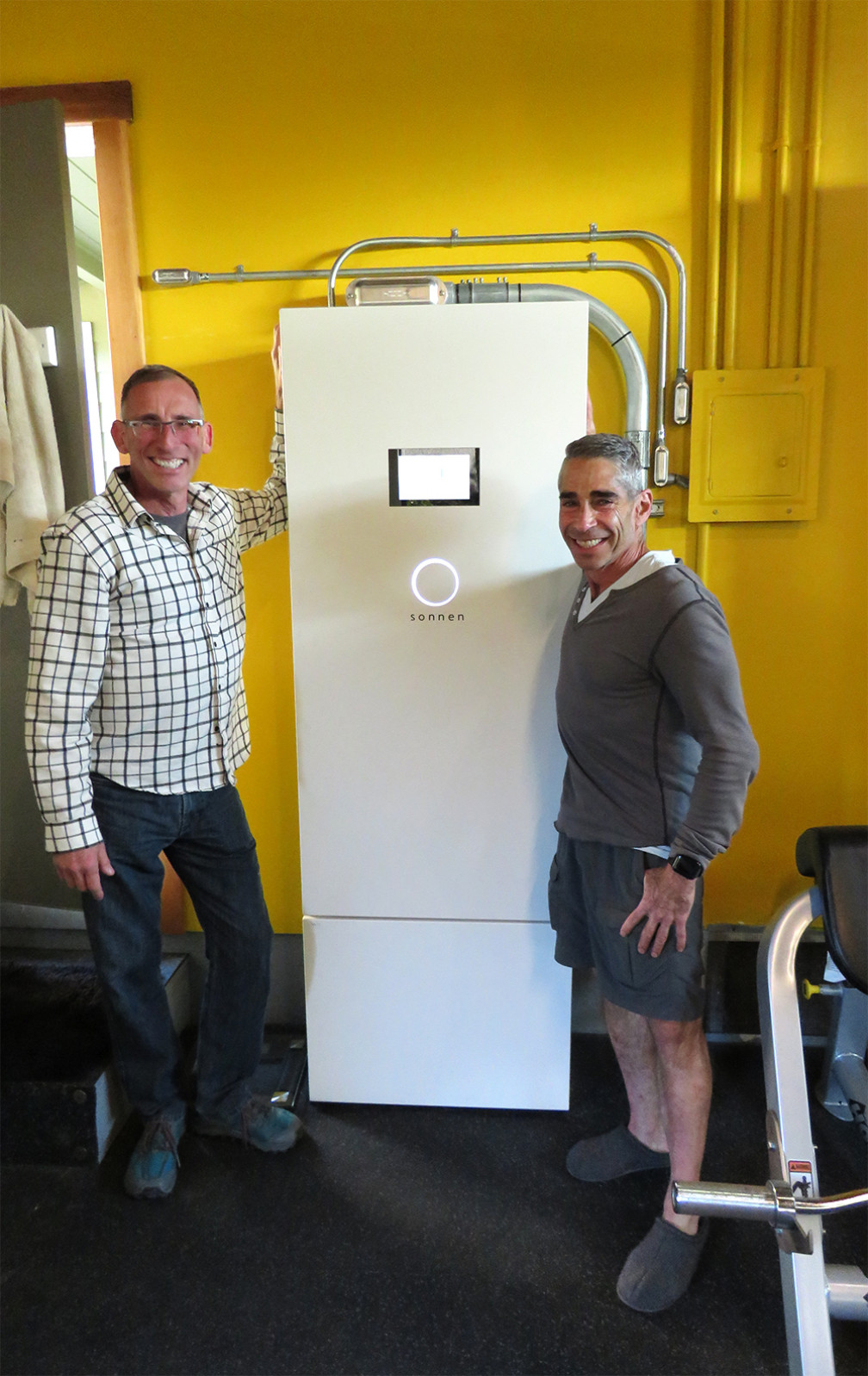 Out in scenic Western Sonoma County, these environmentally conscious homeowners equipped their property with rooftop solar. Nevertheless, having home solar didn't protect DeYoung and Metro from an increasing number of power outages. They needed a way to keep their solar system running when the grid went down in order to power their home through frequent outages. Initially, DeYoung and Metro considered an auto-start propane generator, but decided on a more sustainable, safe, cost-effective alternative — a sonnen eco 12.5, installed by Synergy Solar & Electrical Systems. 
When the Kincade Fire began to spread, DeYoung and Metro's sparsely populated community navigated complex evacuation orders and extended public safety power outages with incredible resolve. The pair's investment in energy storage paid off. Seamlessly integrating their existing solar with a sonnen eco intelligent battery put them in the fortunate position to safely power their home with clean energy and ride out the outages more comfortably.
HOW DID YOU MAKE THE DECISION TO GO WITH A SONNEN BATTERY INSTEAD OF A GENERATOR?
"We love that the sonnen does not risk further wildfires. Generators are a contributor to wildfires and pollution in the area. When they're used during fire warnings and evacuations, they can actually create more danger. We have no issue with a solar powered battery as far as the potential to create or spread wildfires." - Joe Metro
"We looked at some alternatives, and a propane generator that would automatically go on was actually more expensive than a solar alternative. We found out about the sonnen battery… and we're floored by that decision because we have clean power, it's not running continuously and polluting, and we just draw what we need when we need it." - Tony DeYoung
HOW WAS YOUR EXPERIENCE WITH YOUR SONNEN BATTERY DURING THE KINCADE FIRE?
"When the power is out, and it's a high fire danger, you don't want to light up your fireplace, so instead you freeze. We don't have to worry about that. Our heat still runs because the blowers are very efficient, and the sonnen is powering everything, so we don't have to worry if a spark is going to ignite another fire around our house." - Tony DeYoung 
"Our sonnen powers our well and our water pump so in the Kincade Fire, most of our neighbors had no water or power, and we were able to invite them over for a hot shower using our sonnen battery." - Joe Metro
WHAT'S THE EXPERIENCE LIKE WHEN THE GRID GOES DOWN AND YOU SWITCH OVER TO BATTERY BACKUP POWER?
"We have basically about a 15 second downtime where the power goes out and the sonnen kicks on. A lot of the time, we're not even aware. I have to go try the dryer because our dryer is not connected to our solar battery system to see if we're on sonnen vs. the grid." - Joe Metro 
WHAT'S YOUR FAVORITE PART ABOUT OWNING A SONNEN?
"For us, the sonnen has changed our lives. When there's a power outage, now we can use the heater, our water pump so we never run out of water, and use the cappuccino machine — whatever you need." - Tony DeYoung  
Want to learn what energy storage can do for your home? sonnen can match you with an elite partner in your area who can customize the right solution for your unique home. Get in touch.