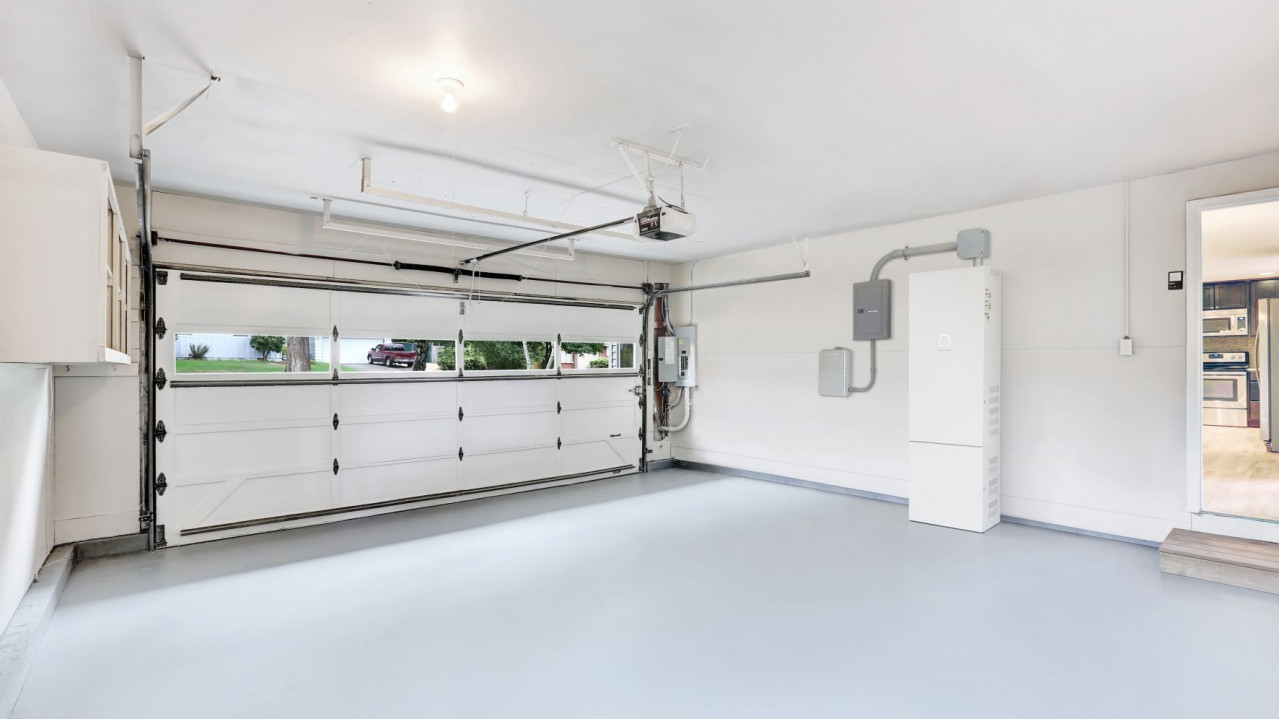 Blog | June 2020
Car and Home Battery Shopping – They're More Similar Than You Think
Let's take a closer look at how to interpret purchasing considerations when shopping for a home battery. 
Adding energy storage to your home is, in many ways, surprisingly similar to buying a car. If I'm like most people, I'd look at quality and reliability, safety, and functionality — among other factors — before choosing my car. Price is typically not the primary concern, otherwise we would see the Chevy Spark outnumber other car models on the streets. When purchasing energy storage, you should use similar criteria to find the right solution for your home. Let's take a closer look at each of these considerations and how to interpret them when shopping for home battery solutions.
QUALITY AND RELIABILITY 
Nobody likes it when their car breaks down unexpectedly or must be taken in for service. Dealing with these issues costs you time, energy, and money. Thankfully, the right energy storage system can reduce these worries, or eliminate them altogether. By using lithium iron phosphate (LFP) battery chemistry, sonnen can provide the highest-quality and longest-lasting residential storage solution available. We tested our battery against other lithium chemistries and found that with daily cycling, the LFP retained its energy density better than other chemistries in the market.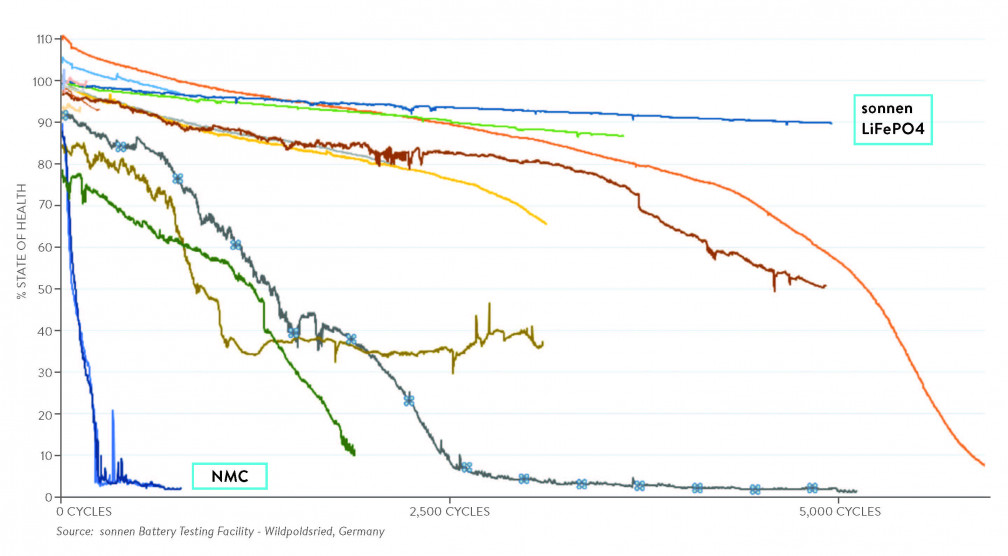 Due to the longevity of our battery chemistry, sonnen is able to offer a 10-year or 10,000 cycle warranty on our eco line, and a 15-year or 15,000 cycle warranty on our ecoLinx line. If you do the math on cycling the battery once per day, you will see that these solutions are meant to last decades—just as long or even longer than your solar PV system! Best of all, sonnen LFP batteries require no regular maintenance.
SAFETY 
Lane keep assist, side impact airbags, and blind spot monitoring are a few of the new car safety features that are always improving to help prevent accidents and ensure passenger safety, in the event an accident does happen. Just as you want to buy a car that will give you that piece of mind when you hit the road, sonnen is able to offer you that same feeling of safety and security in a home energy storage system with cobalt-free battery technology. Not all lithium batteries are created equal, and sonnen's sustainable, long-lasting LFP batteries are high-performing, yet safe under pressure. As a result, you will not come across sonnen batteries experiencing thermal runaway, which you may have seen on the news with cellphones, electric vehicles, hoverboards, and other electronics containing popular battery chemistries like nickel manganese cobalt (NMC).
FUNCTIONALITY
Most new cars today provide standard features that we as consumers have come to expect. Examples of these include anti-lock braking, power steering, and air conditioning. In the residential energy storage space, many solutions offer no more than just table stakes functionality: solar self-consumption (charging the battery from solar power produced by day, then discharging at night), time-of-use arbitrage (charging the battery from solar or during off-peak hours from the grid, then discharging during peak utility rate hours), and backup capabilities for when the grid goes out. However, most car-shoppers do not just settle for the standard features. Many of us look for added amenities, such as keyless entry, wireless charging, and HD surround sound speakers you cannot get in a basic model. Those added technological capabilities are where sonnen continues to innovate and make our products stand out from the pack. For example, ecoLinx is the only solution available that integrates with leading home automation platforms so you can prepare your home for inclement weather automatically and have full control over the loads you want to power in an outage.
Next, most of our eco and all our ecoLinx batteries are equipped with an 8kW inverter that can handle up to a 17kW surge. This means that during a power outage, you are more likely to be able to power heavy inductive loads such as multiple refrigerators, well and pool pumps, garage door openers, and small air conditioning units to keep you comfortable until the grid returns. And, because all eco and ecoLinx batteries have a built-in 200A Automatic Transfer Switch, when an outage occurs, these batteries automatically create a microgrid that could cover you entire home and would allow your solar PV system to keep producing energy as long as the sun is shining. Perhaps, sonnen's most revolutionary functionality is our software that allows us to create Virtual Power Plants, linking sonnen systems together to form a decentralized and renewable energy source to decarbonize and stabilize the grid.
Want to learn what energy storage can do for your home? sonnen can match you with an elite partner in your area who can customize the right solution for your unique home. Get in touch.