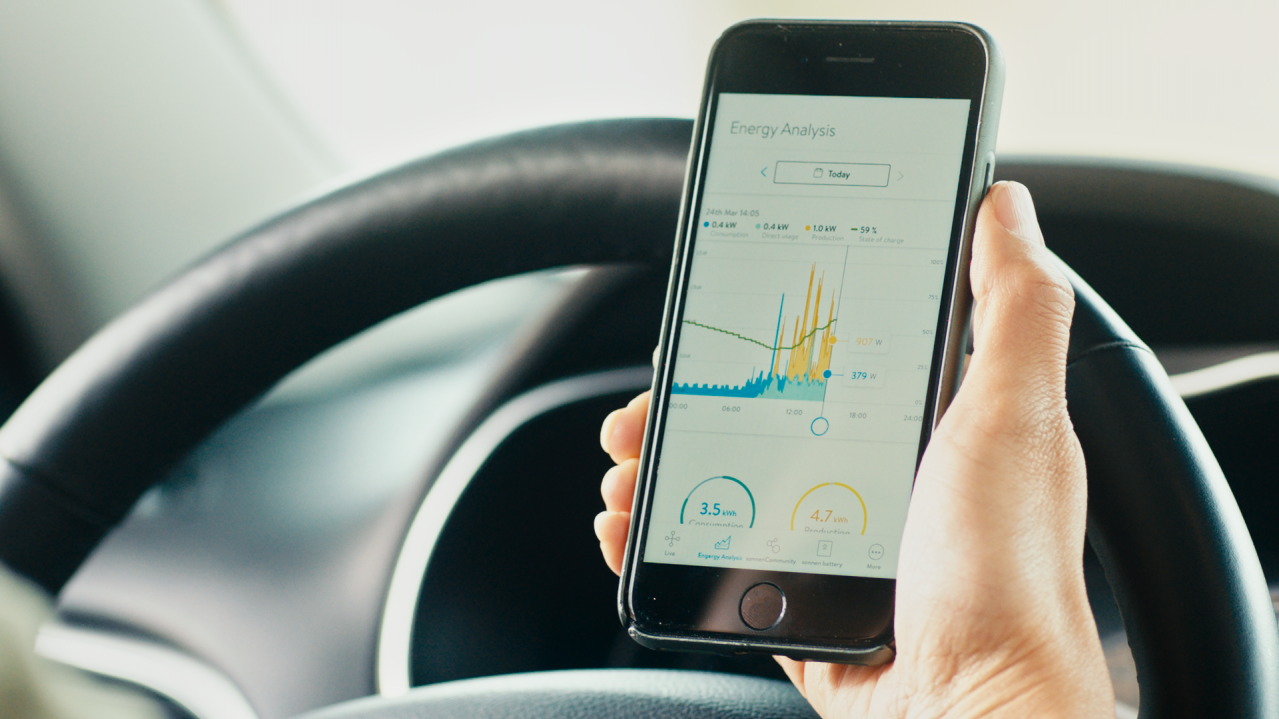 Blog | September 2022
Extreme Weather Season
Summer is upon us and that means a likely increase in extreme weather and related power outages. Read on to see you can protect your home against outages.
Your sonnen battery is designed to protect you and your home against these power outages and we recommend you review how to best manage your battery in the event of a power outage during this higher risk season. 
What to do before an outage
If you expect an outage soon, set your battery to "Emergency Mode".  This will change your battery backup buffer to 100%, fully charging the battery so it is prepared to provide maximum power to your house during an outage.  After the outage, you will need to set your battery back to normal operating mode. 
·       On a computer, click "sonnen battery" and then "Overview", then toggle the "Emergency mode" until it is blue. 
·       In the my sonnen App, click "sonnen battery", scroll down, then toggle the "Emergency mode" until it is blue.

We also recommend preparing for the outage by wrapping up any "energy-intensive" activities before the outage will ensure you don't use energy unnecessarily while the power is out, saving valuable energy in your battery to power what's most important for you. Energy intensive activities include:
pre-cooling your home with the air conditioner
running your washing machine or dryer
preparing or cooking food

What to do when you expect an outage
Depending on which sonnen battery is installed at your house, you may have little or no indication that a power outage has occurred without looking at your sonnen battery or the my sonnen app.  The easiest way to tell if you are currently off-grid is to look at your sonnen battery.  The eclipse circle on all sonnen systems will glow green when off-grid and a blueish white when on-grid.  You can also look at the "Live State" tab of your my sonnen app or portal, which will display a notification while your system is off-grid. If you see this message, we recommend you look at your sonnen battery to confirm you are in off-grid mode. 
Sonnen will also send an email message to the email listed on your account if we record an outage.  However, if your wireless router is not connected to your protected loads panel, this message may take an hour to send.  As such, we recommend you closely monitor your sonnen system when an outage is expected.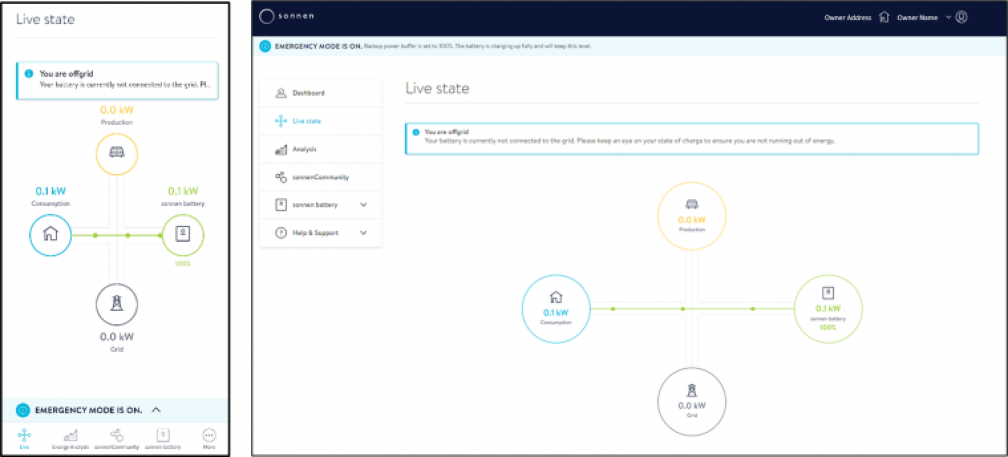 What to do during an outage
When off-grid, energy and battery conservation are key.  Even though sonnen batteries can scale from 10-20kWh, you'll want to maximize your stored energy to power the things that matter most. Limiting "non-essential" energy consumption will ensure you have more stored power to run your refrigerator, lights, and internet router to keep you comfortable and connected. 
 In general, central cooling and electric heating, large electric ranges and ovens, and large tank water heaters are some of the largest energy consumers in the house.  Reduce consumption of those whenever possible.
When installed properly, a rooftop PV system can power your loads and charge the sonnen battery.  Shifting consumption of energy to the midday hours will make the most of your PV system, powering large loads when the sun is shining.  This will save more of the energy stored in your battery for evening and nighttime hours. 
Lastly, the closer you monitor your sonnen battery's state of charge, the better you can manage your consumption to make it through the night.  The State of Charge can be seen on the "sonnen battery Overview" page, the "Live State" page, and the "Analysis" page of your portal and my sonnen app.